this link is to an external site that may or may not meet accessibility guidelines.
Hands up if you've dealt with anxiety. You have so much going on and it feels like its all getting to you. You feel this constant heaviness on your chest, you can't seem to sleep and every waking moment is spent feeling stressed, nervous, overwhelmed and just trying to catch your breath.
Feeling Burned Out?
Our busy lives have led to us being more stressed out than ever. More and more South African are suffering from depression and anxiety due to their hectic schedules, often leaving us feeling burned out and unable to catch a breather. But that much-needed breath that you're trying to catch may just be the difference in helping you with your anxiety and stress.
Dr Ela Manga, a medical doctor and author of Breathe- Strategising Energy in the Age of Burnout, says that breathwork is the conscious application of breath awareness and breathing techniques to support self-awareness, self-regulation, healing and personal transformation. It can be used to improve your health, optimise your sports performance, boost productivity and confidence, and access an inner sense of peace and calm.
READ MORE: Is There A Difference Between Panic Attacks And Anxiety Attacks?
Just Breathe
When we breathe, we're are feeding oxygen into our bodies but this oxygen can also help with our emotional and mental wellbeing. Dr Manga says: "When used in specific ways, breathing allows us to release and resolve emotions, belief systems, stresses and memories. These are often inaccessible through the more conventional talking therapies. Breathing is the bridge between our conscious and subconscious experiences. Conscious breathing is one of the safest and most direct ways to explore our bodies, minds, emotions and spirituality, allowing access to our natural state of energy and inner peace."
Breathwork 101
The beauty of breathwork is that once you have learnt the techniques, you don't need a special time or place to put them into practice. Breathwork provides simple, effective and accessible 'recovery loops', which you can use throughout your day. Dr Manga teaches a variety of breathing techniques that can be specifically applied to everyday situations like a difficult confrontation, meetings, and mid-afternoon energy slumps. In this way, breathwork is used as a practical energy management tool that supports physical, mental and emotional energy, and prevents burnout.
READ MORE: WTF Is Oxygen Therapy And Can It Treat Anxiety?
Take A Breather
Try out this super simple breathing technique to help minimise stress and anxiety, helping you achieve a sense of calm. The 3, 6, 5 breathing method consciously brings the breathing rate down. There are variations of this technique but you can choose the one that works best for you.
Dr Manga advises that to start, slowly breathe in for five seconds, then exhale for five seconds. Do this three times a day, six breaths a minute, for five minutes at a time. This method of breathing brings down cortisol levels, boosts the immune system, makes you calmer and stabilises your heart. "This technique can be used anyway at any time for any situation – driving, sitting in a meeting, before bed. It creates balance, focus and relaxation," says Dr Manga.
If you need a little more guided meditation, there are plenty of apps that can help. Check out Calm (available on Android and iPhone) or give Insight Timer a go.
This article was originally published on www.womenshealthsa.co.za
Image credit: iStock
We are looking to appoint a Stock Administrator
Specific Skills/ Qualifications:
Please submit your full CV with updated documents to 08 6571 5013 for shortlisting
We are currently looking for an accuracy, task oriented Inventory/ Stock Administrator
The successful candidate will need to possess the following:
Our client is looking to appoint a Stock Administrator
Attributes/Skills/Qualifications;
National Senior Certificate
Must be fluent in English (read, speak & write)
PC Literacy- Microsoft Office skills – specifically Outlook, Excel & Word
Good work ethic with an accurate, methodical and detail attentive approach
Time management/ planning skills
Ability to multitask, yet prioritise tasks as required
Good administrative skills
Professionalism
Daily Tasks :
· Filing
· Invoicing
· Labelling
· Preparing monthly delivery schedules
· Preparing reports for international agents
· Ordering of materials, stationery, packaging and other supplies
· Stock recording and schedules
· Stock audits
· Stock adjustments
· Stock counts
· Stock consolidating
· Updating stock management system
Salary Per Montb;
R13000 with benefits, overtime
Please send applications to : 086 608 3103
If you have not had any response in two weeks, please consider your application unsuccessful. Your profile will be kept on our database and we will connect with you with any other suitable roles or positions
To apply for this vacancy please access this job advert on a desktop computer.
Apply for other Jobs on Job Mail.
We are looking to appoint a Senior Warehouse Officer
Daily Tasks:
Managing customer orders
Reporting and escalating discrepancies
Producing warehouse reports
Booking collections and deliveries
Attributes/Skills/Qualifications :
National Senior Certificate
5 to 8 years experience working as a warehouse operative
Knowledge of stock control procedures
Problem solving capability
Adaptability
Able to work accurately and to deadlines and targets
Excellent communication skills (Verbal and Written)
Able to work in fast-paced multi-user environment
Strong decision making skills
PC literate
Salary Per montn;
R26000 plus benefits, overtime and bonus
Please send applications to : 086 608 3103
If you have not had any response in two weeks, please consider your application unsuccessful. Your profile will be kept on our database and we will connect with you with any other suitable roles or positions
To apply for this vacancy please access this job advert on a desktop computer.
Apply for other Jobs on Job Mail.
The City of Tshwane picked up the tab for its embattled municipal manager Moeketsi Mosola's legal fees when he wanted to interdict the release of a report showing irregularities in the awarding of the GladAfrica tender, News24 can reveal.
That the municipality has covered Mosola's fees in the case against it has been something of an open secret for some time. But News24 can for the first time reveal that this was confirmed in writing in internal municipal communication.
There is fierce disagreement among senior municipal officials over the legality of the assistance provided to Mosola. There is even fiercer disagreement over the ethics of the issue, given that it was Mosola who took the City to court of his own volition.
The case is central to the fight over whether Mosola should keep his job. His detractors have tried to have him suspended because of his role in signing off the Glad Africa project management tender, which was found by the Auditor-General to be irregular.
Law firm Bowmans was appointed to probe the Glad Africa tender last year, and found there were irregularities in the procurement process.
But before that report could be tabled in the Tshwane council, Mosola obtained an interdict in the Labour Court stopping its release, in October 2018.
Also read: Tshwane ANC rejects mayor Mokgalapa's 'corrupt golden handshake' in GladAfrica scandal
At issue was whether former mayor Solly Msimanga, the City and the Speaker of the Council had taken the correct technical and procedural steps in their efforts to have Mosola suspended over his role in approving the Glad Africa tender.
Only the city council can suspend the City Manager, and so the tabling of the Bowman's report in Council was important for those who wanted to remove him.
Correspondence seen by News24 illustrates how a legal advisor in Msimanga's office questioned whether it was proper for the municipality to pay Mosola's legal fees last year, and again in February this year. Mosola has been using the services of private Johannesburg-based law firm, Leslie Cohen & Associates.
The correspondence shows that the advisor wrote to Marna Kock, Tshwane's Group Head for Legal Services and Lorette Tredoux, Governance and Support Officer, in October 2018, asking whether Mosola was receiving legal assistance from the municipality.
Kock responded saying that, as Chief Legal Counsel at the municipality, she had decided to grant Mosola legal assistance in terms of Section 109a of the Municipal Systems Act. That section says that a municipality may provide assistance to an employee if action has been taken against them over something that occurred during the course of their duties. Legal assistance can also be provided to an employee if they are summoned to an inquest or inquiry stemming from the performance of their duties.
But the advisor disagreed with Kock, and said that the legal assistance to Mosola fell outside the scope of that section, and was "irregular and unlawful".
"No legal proceedings have been instituted against (Mosola) nor has he been summoned to attend any inquests or inquiry. In fact, (Mosola) is acting in his personal capacity for private purposes against the City … all expenses paid in this regard will constitute irregular expenditure," the advisor warned.
Also read: We tried to pull out of Tshwane contract in November – GladAfrica
In February, he further warned that there was a raft of statutory, regulatory provisions and labour agreements, which he explained in detail to Kock, showing that the City Manager did not qualify for legal assistance.
He wrote: "Disciplinary matters do not fall under the proceedings as envisaged by Section 109a. It would in fact lead to an absurdity if every employee against whom disciplinary investigations and procedures are instituted is entitled to City legal aid/assistance/representation."
Kock replied that any concerns over the exercise of her duties should be taken up with Mosola and Tredoux and that she reserved her rights, in the event that the email exchange was used in any future disciplinary action against her.
News24 was reliably informed that the municipality had a budget of R66 million for legal fees for the 2018/19 financial year, as of June 2018. At the time of writing, the municipality had spent about R61 million of this budget.
It is not clear how much of this pertains to Mosola's own legal costs. As is the case with most municipalities, Tshwane is involved in several other legal disputes, including one over the controversial Peu Smart Meter systems – a dispute which began in the previous administration but was only resolved in court late last year.
There has been no final judgment in Labour Court case, and News24 was reliably informed that the parties are in talks to possibly reach an out-of-court settlement. The municipality did not respond to a formal request for an update on the case.
In response to an SMS asking whether settlement talks were underway, Tshwane Mayor Stevens Mokgalapa said: "Receiving legal opinion and legal advice".
The Tshwane municipality had not responded by the time of publication. This article will be updated to reflect its response once it has been received.
The DA remains bullish as the official opposition party ahead of a new term in Parliament, despite returning with fewer MPs than before.
Speaking after his 84-member caucus's first meeting on Tuesday morning, DA leader Mmusi Maimane said: "The DA's work in this sixth Parliament will be guided by the following two principles: One, holding government accountable for the exercise of their powers, and, two, putting forward fresh ideas and credible alternatives to government plans and policies. This is how we intend to ensure Parliament comes alive and works for the people, and not for politicians and their connected cronies."
He announced that John Steenhuisen will continue in the role of DA chief whip in the National Assembly.
All other leadership positions will be contested through a caucus election. These are deputy chief whip in the National Assembly, leader in the National Council of Provinces; caucus chairperson and deputy caucus chairperson.
Maimane also said the DA would put up candidates for the positions of speaker, deputy speaker and president, which the National Assembly will elect on Wednesday after the swearing in of members of the National Assembly. He said their candidates will be selected on Wednesday morning.
"I have no doubt that with such a talented mix of skill, expertise and experience, this diverse caucus is well-equipped to serve the people of South Africa for the next five years," Maimane said.
The caucus has identified the following as priorities in the coming months:
Tabling the Jobs Bill
In the coming weeks the DA will table their Jobs Bill, their legislative blueprint to create an enabling environment for accelerated job creation in South Africa. This bill focuses on two key areas critical to job creation, namely foreign investment and SMMEs.
Establishing Standing Committee on the Presidency
Currently Parliament does not have a committee overseeing the presidency. Therefore, the DA will be pursuing the establishment of a Standing Committee on the Presidency – a dedicated committee which has oversight power over all the affairs of the presidency.
'Shadow Cabinet Meetings'
The DA calls its spokespersons "shadow ministers". Maimane said he will appoint his "Shadow Cabinet" to put "forward fresh ideas and credible alternatives to government plans and policies". Chaired by Steenhuisen, they will meet every fortnight to discuss the upcoming legislative agenda, to deliberate on new policies, debates, and motions, and to table any other matters.
Establish an opposition caucus
Maimane said he will establish a working group of opposition parties. "We want to align ourselves with people who share our values, who identify in the centre of politics and an economy that delivers for most South Africans." He didn't elaborate on which opposition parties fit this bill.
Regular Engagement with Leader of Government Business
The president must appoint a Leader of Government Business (LOGB) in Parliament – responsible for maintaining a cordial, working relationship between Parliament and the Executive. This responsibility typically falls on the deputy president's shoulders.
Maimane said the LOGB is obligated to meet with opposition party leaders on a regular basis – something which has not routinely happened in the recent past.
He said he will write to President Cyril Ramaphosa, to request, in writing, his commitment to ensuring that the LOGB is a present and engaged player so that constructive dialogue between all parties becomes a standard practice of the sixth Parliament.
Steenhuisen said Thandi Modise, who is the ANC's candidate to become speaker on Wednesday is a strong candidate and he is very relieved given some of the other names that were mooted.
"The big concern for me in all of this is Nomvula Mokonyane," he said.
The ANC on Monday announced that Mokonyane will be the chair of chairs. The position is also called house chairperson for committees. The position was held by Cedric Frolick in the fifth Parliament.
He said he fears ANC Secretary-General Ace Magashule's faction was deployed to Parliament and would form roadblocks to Ramaphosa's proposed reforms.
"I don't think anybody should underestimate what an obstruction Parliament can be to any reforming agenda that the president may want to drive.
"If I was the president, seeing Nomvula Mokonyane being placed there, at essentially one of the most key positions that determine how committees process business, when committees process business and how that business is dealt with and disposed of within the house, it should be a big, big worry for him, because it could be used against him."
Steenhuisen said he was looking forward to the engagement with the ANC's new chief whip, Pemmy Majodina.
"She's certainly a very colourful character and very interesting and I'll obviously have to bring my own blue fan to Parliament to counter it," Steenhuisen said, the fan-comment referring to an instance where Majodina was pictured with a small pink fan to match her flamboyant pink clothes.
He said the ANC's choice was "very out of left field".
"A very odd choice for chief whip. I thought they missed a trick with her. I thought Dorris Dlakude, who has been deputy to the last two chief whips, would have made an excellent chief whip. But nonetheless, I was wrong about Mr Mthembu [previous chief whip Jackson Mthembu]. Hopefully, I'll be wrong about the new chief whip as well."
PROPERTY SEARCH
Price: R 45 000 per month
Ref No: RL375

in HOUGHTON, JOHANNESBURG, GAUTENG, SOUTH AFRICA

5.0 BEDROOM CLUSTER TO LET IN HOUGHTON ESTATE

Listing Features

Listing Description

Bedrooms: 5.0
Bathrooms: 5.0
Building Size: 584
Erf Size
Garages: 2.0
Carports/Parking Bays: 0.0
Pool: No
Exterior Wall:
Domestic Accommodation: 1.0
Flatlet: 0.0

Stunning Cluster-Style home. Double volume entrance hall, formal lounge, open-plan kitchen with dining area, scullery, guest bedroom (en-suite). Upstairs offers pyjama lounge and 4 bedrooms (all en-suite). There is a double garage, staff accommodation, patio, garden, solar geyser, borehole and bottled gas.

LARGE, PRIVATE AND SAFE HOME.
Don't miss out on this spacious three bedroom home in a great neighborhood close to popular schools and shopping centres. This home offers a big entertaining room with a built-in braai and fireplace that will keep you warm throughout the winter. The kitchen has enough space for a dining table and perfect for the whole family to help cooking a lovely Sunday lunch. There is a one bedroom flat next to this home with it's own living room, a kitchen with a gas stove, shower and a toilet. Come view this property and see all the extra's it has to offer. This one is sure to go fast. Why are you still waiting? Phone NOW!

Cape Town – One of the most striking sculptures outside Twickenham Stadium in London, the one in Rugby Road where a couple of players lift another high in the air, could easily have been crafted from a photo in the mind of Branco du Preez, the most experienced Blitzbok ever.
When the Blitzboks take on Japan in Pool A of the London Sevens on Saturday, the 29-year-old Du Preez will represent the Springbok Sevens team in his 70th tournament in the World Rugby Sevens Series, more than any other player has done, and the diminutive scrumhalf would feel like he is high up in the air, lifted to greater heights, as per the statue outside Twickenham.
Du Preez credited this feat to the Blitzboks over many seasons, who have lifted him to these record-breaking heights.
"Without this team, I would not have achieved anything," said Du Preez, who became known for his trusted left boot and deadly defence.
"I cannot lie to you, I feel immensely proud of this. And immensely grateful. Not only because I am still able to do what I love, but to be able to do it with players who symbolize what the Blitzboks stand for. When we landed in London on Monday morning, I felt so blessed."
Du Preez debuted in Wellington, New Zealand in 2010 and scored a try against Fiji, the first of 91 so far. And 350 matches later, he has scored no less than 1253 points.
"I remember that try very well, especially as I had to beat William Ryder, at the time one of the great steppers of the game, with a step in order to score in the corner. I was so tired lying there, but the smile on my face was the biggest ever," he said.
Du Preez, who hails from George but finished his schooling at the Harmony Sports Academy and Hentie Cilliers High School in Virginia in the Free State, has great memories of so many matches and tournaments, but he singles out Las Vegas, where they won on the occasion of his 50th tournament for the Blitzboks.
"And winning the World Series twice in a row, which is something no one can take away from us and something I will remember forever. Especially as we had to rely on each other in so many of those battles, where we had to support each other, as in that statue," he said.
For the sweeper in the team, required to move from one side of the field to the other at blistering speed and frequency, talking about the past is quickly superceded by talking about the future, starting this weekend in London.
"We want to go out and play, no doubt," said Du Preez.
"My own achievement does not overshadow what the team want to achieve, so the focus will be pretty much on what we need to do out there. We are all super keen to have a good weekend."
It was not always bright lights for Du Preez, who also represented the Junior Springboks in 2010 and played for the Blue Bulls and Golden Lions in a short fifteens career.
"I missed out on selection for the Olympic Games in 2016. I struggled with an injury and form and did not make the final squad," he said.
"There is another chance come Tokyo 2020 and I have my mind set on making that squad. To do that though, we need to do well here in London to start with, in order to qualify as a top four finisher. That is where we want to be at the end of the weekend. To get there, we need to trust each other and play as a team and be in sync."
Just like that statue, four lifting one to greater heights.
When a senseless tragedy happens, such as the explosions that killed three people and maimed more than 170 at the Boston Marathon on Monday, it can have a psychological impact on people both near and far. And it can be hard to know what to do to help, especially when watching endless media coverage of such events.
"When something as horrific as this occurs, everyone has a stress reaction," says Alan Manevitz, MD, a clinical psychiatrist with Lenox Hill Hospital in New York City who was also a first responder on 9/11. "That's a normal reaction."
Here are some expert tips for how to cope with distressing world events:
Focus on the heroes
"This devastating thing makes us question humanity but we also see people come together and help and put their lives on their line," says Catherine Mogil, PsyD, director of the child and family trauma psychiatry service at the UCLA Geffen School of Medicine. "There have been many heroes and acts of heroism in Boston in the days since the attacks. That could be the hundreds of Bostonians who opened their homes to out-of-town visitors, the man who served food to people huddled on the street or the runner who shredded his shirt to make a bandage. "Focus on the helpers," says Mogil. The theme echoes a viral video watched and shared by thousands on Facebook and Twitter in which Fred Rogers, of Mister Rogers' Neighborhood, talks about coping with tragedy.
Take positive action
Do something positive yourself. A child could write a get-well card and send it to one of the hospitals treating victims in Boston or you could light a candle at your local church, says Dr. Manevitz. Even if you're far away from the actual scene, you can help by contributing to organizations that are helping victims or by donating blood (although the American Red Cross says that they have enough blood donations in the Boston area at the moment). If you're a runner, going for a run–as so many commenters vowed to do on the Runner's World site–might help. Two Virginia college students launched a Run for Boston Facebook page, in which people can run and log their miles to commemorate the victims in the attack.
Turn off the TV
News outlets are covering the deadly blasts 24/7 but that doesn't mean you have to keep up with all of them. In fact, trying to keep abreast of developments will only stress you out more, says Mogil, "The best guidance is to really turn [the news] off," she says. If you do find yourself watching or listening to news reports, "be aware that it is affecting you," she adds. Instead of the news, spend time with friends and family. "Spending time with others reinforces emotional and social bonds that help us feel safe and secure," says Dr. Manevitz.
Communicate and connect with others
That said, don't disconnect from the event entirely. If reaching out via Facebook, Twitter, or other social media outlet makes you feel better, do so. Sharing your emotions, memories, or support may help. In general, talking about a tragedy honestly with friends and families can help process intense emotions, says Mogil. This holds true when you're talking to children as well. Don't shield your kids from the truth but let them take the lead in asking questions, advises Dr. Manevitz. At the same time, reassure them by letting them know that events such as these are rare and you will do everything possible to keep them safe.
Maintain your routine
It's normal to feel uneasy and fearful after an attack like this but that makes it all the more important to keep up your usual routines of self care, says Dr. Manevitz. That means making sure you're drinking enough water, eating well, not abusing alcohol, exercising, and getting enough sleep. "You need to reestablish your routine. Don't change what you're doing," he says. "Life carries on. We can't stop living."
Read more:
DEALERSHIP SERVICE ADVISER to join their dealership. Minimum requirements; Any position related tertiary education (advantage) Min 2-3 years previous Service Advisor experience (essential) Previous experience within a premium dealership (advantage) Computer literate. Professional and well presented Drivers licence . Contactable references. All applications will be treated with the strictest confidence. Negotiable start date. Position based in East London. Applications are welcome from ALL designated groups in South Africa. Correspondence will be reserved for the applicants who meet the minimum shortlisting requirements. Duties & Responsibilities Minimum Requirements; Previous motor vehicle service adviser experience essential. The client will request your previous payslips & commission sheets be made available. Grade 12 / Matric Certificate. Driver's license. Computer literate in Excel, Word and Outlook. The successful applicant/s will be required to complete an assessment test and an in-house induction and training course. Package & Remuneration Unmatched package available/negotiable for the right Service Advisor superstar. Reference Number : TRG 1182 Email : therecruitmentguy@outlook.com
To Apply for this Job,
A premium brand dealership based in East London seeks to employ a well experienced MOTOR DEALERSHIP DIAGNOSTIC TECHNICIAN / MECHANIC to join their dealership. Minimum requirements; Any position related tertiary education (advantage)
Trade Test (Qualified)
Min 2-3 years previous diagnostic technician experience (essential)
Previous experience within a premium dealership (advantage)
Computer literate
Professional and well presented
Drivers licence .
Contactable references.
All applications will be treated with the strictest confidence.
Negotiable start date.
Position based in East London.
Applications are welcome from ALL designated groups in South Africa.
Previous motor vehicle diagnostic technician experience essential.
The client will request your previous payslips be made available.
Grade 12 / Matric Certificate + Trade Test
Driver's license.
Computer literate in Excel, Word and Outlook.
The successful applicant/s will be required to complete an assessment test and an in-house induction and training course. Package & Remuneration.
Unmatched package available/negotiable for the right Diagnostic Technician.
This application requires the following with your CV submission;
(Any) Relevant operating and/or vehicle / hardware / equipment licenses,
(All) Previous employment references and their contactable details.
Reference Number : TRG 1181
Email : therecruitmentguy@outlook.com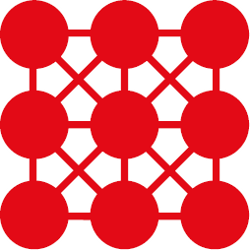 | | |
| --- | --- |
| Location: | Pretoria, Arcadia |
| Travel requirement: | Often |
| Type: | 24 months |
| Company: | British High Commission |
Main purpose of job:
In Cape Town last summer, the British Prime Minister made a new and distinctive offer for the UK to work alongside, invest in and partner with African nations to deliver more opportunities, more jobs and greater stability – both in the UK and across Sub-Saharan Africa.
To deliver these new partnerships, HMG (Her Majesty's Government) is rebooting its ability to deliver creative communication campaigns across the continent, with the launch of the Africa Campaigns Hub – and we are looking for an excellent campaigns specialist with a passion for strategic communications to join this new team.
The Africa Campaigns Hub will be a team of 14 communications specialists split between London, Pretoria, Nairobi and Abuja, designing and delivering creative communications campaigns.
This role will be based in the British High Commission in Pretoria, working closely with and complementing the existing HMG communicators network across Sub-Saharan Africa. The core team in Pretoria – with regional campaign support in Abuja and Nairobi – will bring specialist skills in campaign delivery, strategic communication, digital, insight, monitoring and evaluation to the network. Working directly to the Head of Campaigns, you will be responsible for designing and delivering pan-African communications campaigns.
We are looking for a media and campaigns specialist with experience in planning, designing and delivering high-profile campaigns that are engaging and influencing, and deliver on policy or business objectives.
You will be enthusiastic and proactive; able to spot thematic links; engage with businesses, civil society groups and others; and take decisions based on audience insight. With an eye for emerging communications trends, you will have a passion for sharing your communications skills with others.
You should also expect to travel, across the region and to the UK.
For more detailed information regarding this position please visit the link below:
https://fco.tal.net/candidate/login
Closing date: 04 June 2019
Posted on 21 May 12:42
Get job alerts for Manager jobs
| | |
| --- | --- |
| Remuneration: | R12000 – R15000 per month Basic salary |
| Location: | Johannesburg |
| Education level: | Diploma |
| Job level: | Mid |
| Own transport required: | Yes |
| Travel requirement: | Occasional |
| Type: | Permanent |
| Reference: | #LEW 27/05 |
| Company: | Lewyll Communications |
So, you are a Social Media Manager who for whatever reasons, would view a Half Day role as suiting your personal needs.
A well established Public Relations Agency is looking to appoint an experienced social media professional into a permanent role of Half Day only – this role is office based, definitely not to work remotely from home
You would be responsible for all management and implementation of all social media requirements of their Corporate and Consumer client base. This would include, but not be limited to:
Content calendar development including copywriting and design
Management of paid-for advertising budgets
Community management
Reporting
Liaison with account handlers to ensure cohesion across all content
Client liaison and meeting attendance
Plus input on approach and direction for new clients
NB In your cover letter, clearly give your reasons for wishing to take on a Half Day role, and submit with your CV. Only short-listed candidates will be contacted

Posted on 21 May 12:30
Apply by email
Rob Jones

Or apply with your Biz CV
Create your CV once, and thereafter you can apply to this ad and future job ads easily.
Get job alerts for Social Media jobs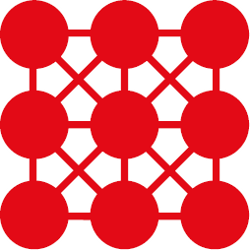 | | |
| --- | --- |
| Location: | Cape Town, Woodstock |
| Education level: | Diploma |
| Job level: | Mid/Senior |
| Type: | Temporary |
| Company: | incite new business |
Job description
Incite, a marketing and new business agency with offices in London and Cape Town, is looking for an experienced freelance graphic designer.
Over the last decade Incite has delivered tens of thousands of real new business opportunities to world famous global brands and smaller businesses.
An integral part of Incite is the design studio based in Cape Town, that offers high-quality digital design services to UK clients.
Incite Cape Town is looking for skilled and organised freelance designers to come work in-house, in our office in Woodstock, 2/3 times a week or more, according to the agency needs.
Please include a recent portfolio to your application.
Requirements
A minimum of three years' experience in design in an agency environment
Highly proficient on Mac and with extensive knowledge of Photoshop, Illustrator, Indesign, Powerpoint and Word.
Design and develop graphics and digital content as required by the agency and clients (corporate identities, logos, web designs, presentations, online publications and whitepapers, infographics, etc.…)
Present finalised ideas and concepts
Work to a brief, solve problems creatively, follow guidelines and adapt style if needed.
Ensure quality control over concepts, processes and projects
An excellent eye for design
Experience in website design
Experience in setting up files for print
Able to interpret client requirements and to work accurately and consistently to ensure deadlines are met.
Good team player
Organised, punctual and with excellent attention to detail
Posted on 21 May 12:29
Apply by email
Marina

Or apply with your Biz CV
Create your CV once, and thereafter you can apply to this ad and future job ads easily.
Get job alerts for Graphic Designer jobs
We bring what you need together in one site. No mess no fuss just what you need.