Jenna Jameson says eats whenever she's hungry, but the pounds are still falling off, thanks to the keto diet.
The former adult film actress, 44, shared with fans in a recent #MondayMotivation Instagram post an "updated menu" of what she eats daily. She's dropped more than 80 lbs. on the keto diet — a low-carb, moderate protein and high-fat eating plan — since giving birth to her daughter Batel Lu in April 2017.
RELATED: 9 Fruits You Can Actually Eat on the Keto Diet
After waking up at 8 a.m., the mother of three drinks a cup of coffee with stevia and sugar-free creamer. Three hours later, she eats breakfast — usually three hard-boiled eggs, which she's already cooked, mixed with one avocado and "everything but the bagel" seasoning.
RELATED: Jenna Jameson Shares Her Tips for Starting the Keto Diet: 'Be Positive and Visualize Success!'
At 2 p.m., she cooks steak in some avocado oil for lunch and serves it on a bed of arugula. Two hours later, she snacks on a cup of cottage cheese and then eats dinner at 5 p.m. For her last meal of the day, she often opts for salmon seasoned with lemon butter and dill and a side of asparagus or broccoli.
Then, she fasts from 6 p.m. to 11 a.m. During this time, she only drinks water or tea.
RELATED: 7 Dangers of Going Keto
In the post, the Playboy TV alum also gave a few words of caution to her fans — namely, that it's okay to mix meat and dairy on the diet (she just doesn't as she keeps kosher) and that "if I feel hungry, I EAT!!!!" because she's still breastfeeding.
She also recommends "staying away from keto breads and snacks" and instead choosing "whole organic foods … You will see the weight drop off."
RELATED: Jenna Jameson Shares Photo of Herself at Her 'Heaviest' Post-Baby: 'I'm So Sorry to My Body'
RELATED: Jenna Jameson Celebrates 18 Months Breastfeeding Her Daughter: 'I Wouldn't Change One Second'
To conclude, the New York Times best-selling author writes: "Remember my friend, losing weight isn't easy, it's a challenge. Push past your fear of failing and make the change! Love you!"
Now she's got her diet down pat, Jameson recently shared with fans how she's toning her new figure without going to the gym.
"Exercise is starting to pay off. Yes I've lost the weight I wanted, but I want to feel toned," she wrote alongside a before-and-after shot of herself posted on Instagram in late November. "At my age it isn't easy. I'm almost 45. Honestly I despise the gym. I feel self conscious and anxious when I'm there."
RELATED VIDEO: Jenna Jameson Showers While Breastfeeding Daughter Batel During 'Hard' Day: 'This Is Motherhood'
She explained that she incorporates mommy-and-me time into her workouts and finds ways to bring fitness into her daily routine.
"I told myself I would strengthen myself by hiking with Batel, walking as much as possible and run stairs," she wrote. "It's working. This progression proves you don't have to spend hours in a gym… get out, move your body and live life!!!!"
To get our top stories delivered to your inbox, sign up for the Healthy Living newsletter
As the Control Room Operator you will be responsible for the day to day monitoring of fleet assets via satellite tracking to ensure asset and driver safety. This role will provide 1st point of call for tracking and breakdown assistance for Drivers as well as providing 1st contact support for clients and providing necessary information and assistance. Requirements: To be considered for the role applicants would need to demonstrate the following experience and skills: Strong customer service and communication skills Able to think on your feet. Pro active forward thinker with good problem solving skills and initiative Exposure to an in-bound call centre environment – Desireable Experience in data analysis and reporting – Desireable Confident using computerised systems and Microsoft Office Package. Demonstrate experience working in a customer focused environment with multiple stakeholders Background within a transport or logistics monitoring and reporting environment – desireable This is a permanent role and you will be required to work a combination of morning, afternoon and night shifts. Salary R 10,500.00 per month plus benefits. For immediate consideration, please attach a copy of your CV and certified copy of ID online at www.zarecruit.co.za or send directly to HR on 0867503253
To Apply for this Job,
A vacancy has become available for 2 new Customer Service Agents. Duties and Responsibilities include: Aiming to achieve first call resolution of client queries, Investigating queries where necessary and providing timeous feedback to clients, Maintaining the high standards of the company by upholding the SLA standards, Escalating queries where necessary to ensure client satisfaction, Accurate logging of information onto CMS for reporting purposes, Follow up timeously with queries that have been escalated to other departments and provide feedback to clients in an efficient manner, Requirements: Grade 12. Computer literate. Previous experience in a client service role Excellent verbal & written communication skills Attention to detail. Able to work in a pressurised environment and to sometimes deal with irate customers. For immediate consideration, please attach a copy of your CV and certified copy of Qualifications online at www.zarecruit.co.za or send directly to our hr department on 0865356189.
To Apply for this Job,
We are currently seeking a Front Desk Receptionist for our clients hotel. Your duties will include but are not limited to Operating the switchboard, Day to day front desk duties, welcoming guests and checking guests in and out of the Hotel, assisting guests with queries and complaints in a prompt and professional manner, processing payments, general admin duties, assisting with walk in enquiries and bookings. Salary R 8,500.00 per month plus benefits. Requirements: Strong customer facing skills.
Strong communication skills.
Grade 12.
Minimum 2 years previous experience in a customer facing role (Hospitality – desireable)
Excellent telephone mannerism.
Professional, Well organised, friendly, well presented.
Willingness to go the extra mile. For immediate consideration, please attach a copy of your CV and supporting documents online at www.zarecruit.co.za or send directly to our hr department on 0865356189.
Following allegations of sexual harassment against ANC spokesperson Pule Mabe, the ANC Women's League has called for his suspension.
In a statement issued on Monday night, the ANCWL said it had noted the "disturbing reports" alleging that Mabe had sexually harassed his personal assistant.
"The ANCWL condemns sexual harassment and any form of violence against women [and] children.
"Whilst we take into account the principles of innocent until proven guilty, the ANCWL is resolute in supporting the victims of sexual harassment and wishes to reiterate this position.
"Based on media reports, we are led to believe that a case has been reported to the ANC leadership and we urge the ANC to move with speed and deal with this allegations in [an] unbiased, impartial and very objective manner.
"The ANC must also consider suspending Cde Mabe from all ANC duties pending the outcome of the case. All shall be equal before the law and we are hoping for a fair and just internal disciplinary hearing as no one is above the ANC," ANCWL secretary general Meokgo Matuba said.
The 26-year-old accuser, who asked not to be named, is expected to present her case before the ANC's grievance committee on Wednesday.
The former PA told News24 she was appointed by Mabe himself but describes her period in his office as "the most difficult four months".
The woman handed over a 14-page letter, which News24 has seen, detailing the alleged sexual harassment and the first assignment she worked on with Mabe. She claims Mabe forced himself into her bed on two occasions earlier this year.
'Difficult to work with'
She says she rejected his advances and that this resulted in her being ill-treated by the ANC's national spokesperson as his assistant.
The former assistant also said Mabe had created a difficult working environment, not only for herself, but the entire department of information and publicity at Luthuli House.
News24 also spoke to other workers in the department who described working with Mabe as "hellish" and "toxic", accusing him of being difficult to work with.
When News24 approached Mabe for comment he initially claimed he knew nothing of the allegations or the woman's appointment with the party's grievance committee. Mabe later confirmed the complaint to News24. He said he would be willing to speak on Wednesday.
In a statement issued on Monday, the ANC confirmed that a complaint has been lodged at its headquarters last week.
"We have since established a Grievance Panel, as per our personnel manual, to ensure a fair process. The panel will hear the case later this week," said the ANC's head of presidency, Zizi Kodwa.
The party said it would not comment further until the finalisation of these internal processes.
All rights reserved. Copyright © 2018. Republish permission. ADSL & Web hosting proudly provided by Afrihost. Bizcommunity.com, its sponsors, contributors and advertisers disclaim all liability for any loss, damage, injury or expense that might arise from the use of, or reliance upon, the services contained herein. Privacy policy, Terms of Use, PAIA.
Every now and then you may find yourself nibbling at your nails. You might be doing it subconsciously while working or watching television or you might be a conscious nail-biter struggling to kick the habit.
According to studies, approximately 20 to 30% of people are regular nail-biters. Medically referred to as onychophagia, biting one's nails is seen as a coping mechanism for things like stress, nervousness or boredom.
The American Academy of Dermatology notes that onychophagia can also be triggered by physical factors like hangnails, chipped nails or chipped nail polish.
However, biting you nails is not just an innocent coping mechanism – it can unfortunately also transport nasty bacteria from your nails to your mouth or create an opening for bacteria and fungi to infect your nail bed.
Nail-biting situation 
In an interview with Time magazine, nail disorder expert Dr Richard Scher notes that the area underneath your nails is a perfect breeding ground for bacteria such as salmonella and E. coli. In fact, a study by researchers at the Atatürk University in Turkey found that 76% of people who bit their nails had E. coli in their saliva, compared to 26% of non-nail-biters.
Ingesting bacteria like E. coli, salmonella and the like can make you really sick. Common symptoms include diarrhoea, vomiting, abdominal cramps and fever. 
Chomping away at your nails and the surrounding skin opens the area to infections like paronychia. Paronychia is a skin infection that causes the infected area to swell, followed by some redness and mild pain. Anyone is susceptible to this infection, which can be caused by both fungi and bacteria. Symptoms can worsen rapidly when caused by bacteria.
Infections
Paronychia comes in two forms, acute paronychia and chronic paronychia. Acute paronychia does not last long, but can cause abscesses to form around the nail. Chronic paronychia can last for several weeks at a time and can return. Chronic paronychia can leave the nail feeling hard and slightly deformed. In worse case scenarios the nail can separate from the finger.
If you suffer from diabetes, paronychia can be particularly dangerous. The infection can spread from your fingernails to body tissues and bones. In the worst case scenarios the infection can result in the loss of fingers and toes.
You can prevent infection by refraining from nail-biting, making use of clean nail clippers and keeping your nail area clean. Make sure that your nails are always neatly trimmed to avoid hangnails. You can also purchase over-the-counter products that discourage you from biting your nails.
You can treat infected nails by regularly soaking the infected areas in warm water. Should the situation not improve, it is advisable to see a doctor.
Image credit: iStock
2018-12-11 08:31
The ANC allowed a whole year of destabilisation of the agricultural sector and undermining of Brand SA purely because it didn't want to be seen to be outdone by the EFF, writes Max du Preez.
If the new Expropriation Bill that is going to be published any day now is promulgated by Parliament next year, there will be no need to change the property clause in the Constitution.
It will then be clear to everybody that the emotional land debate that has caused so much division, uncertainty and a decline in investor confidence was about political contestation and cheap populism rather than the actual redistribution of land.
Visit News24 Voices for informed and expert opinions on the news
The ANC didn't care much about land redistribution during the first 23 years after we became a democracy. Land reform and restitution proceeded at a snail's pace and came to a virtual standstill during the Zuma years.
The EFF then evoked the land issue and last year the ANC copied them because it has no own ideological direction and was infected by the populist virus themselves.
The ANC leadership knew very well that the Constitution wasn't the stumbling block hindering radical land redistribution, but it didn't have the guts to refuse to take part in a sham that mostly served to whip up anti-white sentiment.
They knew that, because in November last year a panel of eminent experts led by the ANC's own Kgalema Motlanthe told them so in the High-Level Panel Report commissioned by Parliament.
The ANC knew that there was broad consensus among constitutional experts that Section 25 of the Constitution provided for the expropriation of land and property, under specific conditions also with no or very little compensation.
The ANC never tested this by expropriating property and having the Constitutional Court pronounce on it.
The Constitution commands the state to formulate legislation that will facilitate citizens getting access to land.
The new Expropriation Bill accepted by Cabinet last week is, at last, that legislation.
READ: Contestation should be over parameters not the instrument of expropriation without compensation
The bill makes explicit what is implicit in the Constitution, as the deputy minister responsible for the bill, Jeremy Cronin, has said several times recently.
It stipulates that compensation could also be zero under these circumstances: land occupied by labour tenants, land purely held for speculative purposes, property abandoned by owners and land with value similar or lower than the state's subsidies or investment in it.
Only the stipulation about land held for purely speculative purposes is mildly controversial and will probably end up before the Constitutional Court, but the others should be acceptable by all political parties.
The bill isn't trying to defy Section 25 (1) of the Constitution that reads: "No one may be deprived of property except in terms of law of general application, and no law may permit arbitrary deprivation of property."
If it did, it would probably have been deemed to be contrary to Section 1 (c) of the Constitution that states that the supremacy of the Constitution and the rule of law are part of the founding principles that may only be changed with a parliamentary majority of 75%.
But the ANC, under pressure from the Zuma faction, made expropriation without compensation official ANC policy at the Nasrec conference a year ago, and will now push an amendement to the Constitution through anyway.
As I understand it, it will simply mean that a sentence will be added to Section 25:3 (3) that reads that zero compensation could also be regarded as "just and equitable" under certain specific circumstances, circumstances then spelled out in legislation. Again, making explicit what is implicit.
It must therefore be clear that whatever happens next year, there can never be any arbitrary confiscation of property and that it is highly unlikely that any functioning commercial farms that have no state subsidies or investment will be expriopriated with no or very little compensation.
So the ANC allowed a whole year of destabilisation of the agricultural sector and undermining of Brand SA purely because it didn't want to be seen to be outdone by the EFF.
After all had been said and done, the burning question still remains how millions of homeless and landless people in cities and towns will be helped to own their own piece of land and how tens of thousands of aspirant farmers will be established on the land.
Expropriation with little or no compensation will do very little to solve this problem.
So we're back to the problems explained by the High-Level Panel Report: the state's incompetence, lack of capacity and corruption.
Disclaimer: News24 encourages freedom of speech and the expression of diverse views. The views of columnists published on News24 are therefore their own and do not necessarily represent the views of News24.
Cape Town – Nine Test appearances between all of them in South Africa … and just one century to show on our soil.
That is the less than ideal track record the touring Pakistan squad bring with them for the three-match series against the Proteas, starting at SuperSport Park, Centurion, on Boxing Day.
Three players sport a trio of caps each in South Africa: captain and wicketkeeper Sarfraz Ahmed, as well as more specialist batsmen Azhar Ali and Asad Shafiq.
All were part of the similar, three-Test 2012/13 series when these foes last met on our shores, and the hosts romped to a 3-0 series sweep by fairly emphatic margins each time.
The Pakistani class of 2018/19 had better hope that natural talent – usually not something that country lacks – comes strongly to the fore in the latest bilateral series, bearing in mind that the side who visited six years ago struggled to be competitive even with an array of seasoned figures in their batting ranks, in particular.
That outfit was led by Misbah-ul-Haq, who later retired from Tests aged 43 in 2017, and included other gnarly figures at the crease like Younis Khan, Pakistan's all-time leading runs-scorer with 10,099 at 52.05, and Mohammad Hafeez.
But they were well beaten anyway, and it must be a slightly scary thought to their supporters that the 2018/19 party is precariously short of know-how when it comes to South Africa's conditions in the five-day format.
Both Ali (sixth) and Shafiq (ninth) are among the top ten for historical weight of Test runs by Pakistanis, and reassuring presences on this tour just for that reason.
But that hardly makes them masters of SA surfaces, either: Shafiq boasts the only century of the present squad here, the 111 he notched at Newlands in the second Test on the last visit, while Ali's best South African effort is 65 at the same venue during that clash.
All of the other frontline Pakistani batsmen in action over the next few weeks will be tasting Test activity here for the first time, although opener Shan Masood did make 75 on debut against the very Proteas when they played a series in the United Arab Emirates in 2013 (Abu Dhabi).
Undoubtedly the main topic of conversation when it comes to their attack will be the presence of in-form leg-spinner Yasir Shah, who hit the headlines a few days ago by becoming the fastest bowler of all time to reach 200 Test scalps.
He did it during the just-completed "home" series (in the UAE) against New Zealand, despite the Black Caps registering an upset 2-1 triumph.
Shah achieved the distinction in his 33rd Test, beating the 36 required by previous, long-time record-holder Clarrie Grimmett of Australia, another leg-break specialist who had earned the landmark against South Africa in Johannesburg back in 1936.
But for all his obvious prowess and the clear threat he will pose to the Proteas if there is even a hint of turn on offer during the coming series, Shah has not yet played against South Africa, anywhere, in any of the three formats.
He does have some southern African know-how, having played five one-day internationals – he bagged figures of six for 26 at Harare in 2015 – plus two of the T20 variety in Zimbabwe.
Pakistan have reinstated dangerous left-arm fast bowler Mohammad Amir to their plans for the tour, although his own 33-Test career also includes no activity against the Proteas yet.
The 26-year-old was serving a five-year ban (he also had six months in jail in the UK) for involvement in a spot-fixing scandal when the countries last locked horns, either in South Africa or the UAE.
But Amir has played three ODIs on SA soil, even if all were against other foes (West Indies, New Zealand, India) during the 2009 Champions Trophy, the last time our country hosted a major ICC event.
*Follow our chief writer on Twitter: @RobHouwing
Finished matric, no plans to study . Then our company is looking for apprentices in the sales field. No experience needed full training will be provided. Applicants must live in Bloemfontein, be able to work longer hours. Fun environment. WE offer R5000. to start plus bonuses. EMAIL "MATRIC' and phone number to khannopportunity63@gmail.com
 

Price: R 17 000 per month
Ref No: RL53

in WENDYWOOD, SANDTON, GAUTENG, SOUTH AFRICA

2.0 BEDROOM APARTMENT TO LET IN WENDYWOOD

 
 

Listing Features

 

Listing Description

Bedrooms: 2.0
Bathrooms: 2.0
Building Size:
Erf Size
Garages: 0.0
Carports/Parking Bays: 2.0
Pool: Yes
Exterior Wall:
Domestic Accommodation: 0.0
Flatlet: 0.0

 

 
ESPRIT ESTATE. 2 bedroom. 2 bathroom. FURNISHED. Top floor (3rd floor). Open-plan kitchen, living room and dining area. Private balcony overlooking swimming pool. Excellent 24-hour security. Lifestlye Estate with communal swimming pool, coffee shop, gym, tennis court, and running track. Great location – very easy access to Sandton CBD, Sunninghill, Rivonia, Woodmead and Bryanston. Easiest access to M1 motorway. Available from February. R17,000. Contact: Victoria Randall. You. Realty.
 
 
 
 
Breathtaking Views – Exclusive!
Never has a view been so magnificent from this just released apartment set high up at Hugon Place.
Boutique style, hotel feel, luxurious – this architecturally and beautifully designed apartment block is situated in the best of Claremont Uppers residential area, within walking distance to Cavendish, restaurants and coffee shops.
Two bedrooms both with views, two baths with heated towel rails and two secure parking bays. With manned security.
Call for an exclusive viewing today!
 
[unable to retrieve full-text content]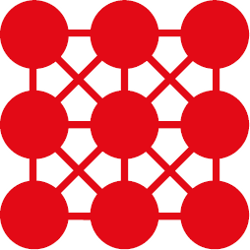 | | |
| --- | --- |
| Remuneration: | R22000 – R30000 per month Cost to company  |
| Location: | Cape Town, CBD |
| Education level: | Degree |
| Job level: | Mid |
| Type: | Permanent |
| Company: | National Debt Advisors |
Job description
In this role, You will be responsible for developing paid social strategies and creating engaging social media ad campaigns, that deliver against company's objectives and revenue goals. You will segment target audiences, track ad bids, help conduct A/B tests of ad copy and creative, and optimise your campaigns for success. You will regularly present progress and results to department leads and pro-actively look for new and creative ways to improve the campaigns performance on a constant basis.
Your role will include: 
Define and drive best-in-class paid social strategies 
Develop and execute engaging paid social media campaigns for Facebook, Instagram, WhatsApp, Twitter, LinkedIn, Pinterest or any other emerging social platforms, that are relevant to our target audience 
Define and optimise budgets for multiple campaigns 
Conduct hands-on bid optimisation; develop and implement strategies for targeting, creative, and funnel optimization to meet and exceed volume and ROI targets 
Conduct A/B testing to identify high performing ads and incorporate learnings into future campaigns 
Campaign monitoring, data analysis, optimisation and insights reporting 
Collaborate closely with our Business Intelligence team to continuously improve social media campaigns performance 
Act on new social media developments, trends and opportunities
Interested candidates will be required to submit their work (campaigns implemented as well as links to social pages managed). Applications without this specification will not be considered. Note that this position requires candidates who are experienced in paid social media and have worked with solid budgets.
Company Description
Debt counselling services offered by National Debt Advisors. We don't only offer debt counselling, we offer a comprehensive debt solution for people from all walks of life. Click Me, a digital marketing affiliate of National Debt Advisors is looking for an experienced paid social media specialist to join a young dynamic team of professionals.
Requirements
Diploma or Bachelor's Degree in marketing, advertising, business or similar 
Two to four years of experience in a digital media advertising or similar 
Your main area of expertise is to develop, execute, and optimise cutting-edge digital campaigns from conception to launch 
You have solid track in managing big budgets paid media campaigns 
You're an expert in Facebook advertising with experience scaling campaigns in a high growth environment 
You have experience developing creative strategies and deep knowledge of creative best practices 
Good understanding of tracking, optimization and reporting tools 
Proficient in MS Excel 
Strong analytical mindset and problem-solving skills 
Excellent communication skills 
Creative, resourceful, detail-oriented, highly organised 
Comfortable working in a fast-paced environment
Posted on 10 Dec 15:39
Apply by email
Melanie Mintoor

Or apply with your Biz CV
Create your CV once, and thereafter you can apply to this ad and future job ads easily.
Get job alerts for Social Media Manager jobs
A technical retail supplier is looking for an internal sales (fluid control) in Nelspruit.
Please note:

If you do not fit the specification with the minimum requirements your application will not be accepted for this position. Shortlisted candidates may be required to complete an assessment or test to demonstrate your knowledge of this position.
Requirements:
Grade 12/matric with mathematics
Sales experience within the steel industry
Excellent customer service skills
Knowledge of fluid control (irrigation, pumps, valves, pipes and fittings)
Experience required on how to work with key accounts
Excellent written and verbal communication skills
Computer literate
Applicants must reside in Nelspruit or surrounding area.
Only South African citizens, who are suitably qualified, live in the applicable area and meet the requirements of the position are eligible to apply for this vacancy.
Please take note: if you have not been contacted within 14 days, please consider your application unsuccessful. 
Visit our website to view all of our current vacancies: www.mprtc.co.za
Posted on 10 Dec 15:06
MPRTC Recruitment
The most essential and important resource any company can possess will undoubtedly be the talent that they employ. This is where MPRTC is crucial, in that we specialise in the most diverse and complex resource; we supply people, the right people, for your company.
Get job alerts for Sales Consultant jobs
We bring what you need together in one site. No mess no fuss just what you need.